Annual Ramadan Iftar Dinner
The President of the Muslim Legal Network (NSW) requests the pleasure of your company at an Iftar in observance of the Holy Month of Ramadan to be held at Doltone House, Hyde Park on Wednesday 14 June 2017 at 4:30pm for a 4:45pm start.
This is an opportunity for legal practitioners to network and share a meal to mark the breaking of the fast. A 'prayer room' will be available until 5:40pm.
The Hon Justice S Rothman SC AM, Judge Supreme Court of New South Wales will be the chief guest, and the guest speaker will be Islamic Scholar and Principal of Garrison Lawyers, Shaykh Haisam Farache.
* The iftar is the meal that breaks the day of fasting during Ramadan, it is served at sunset.
Venue: Doltone House, Hyde Park, Level 3, 181 Elizabeth Street, Sydney NSW 2000
Cost:$100 per person (inc. GST) (paid members to receive a $10 rebate)
Register here: https://www.trybooking.com/book/event?eid=282229&
Contact:For further information, please email the Event Organisers here: events@muslimlegalnetworknsw.com
This event is proudly sponsored by Birchgrove Legal and Zahr Partners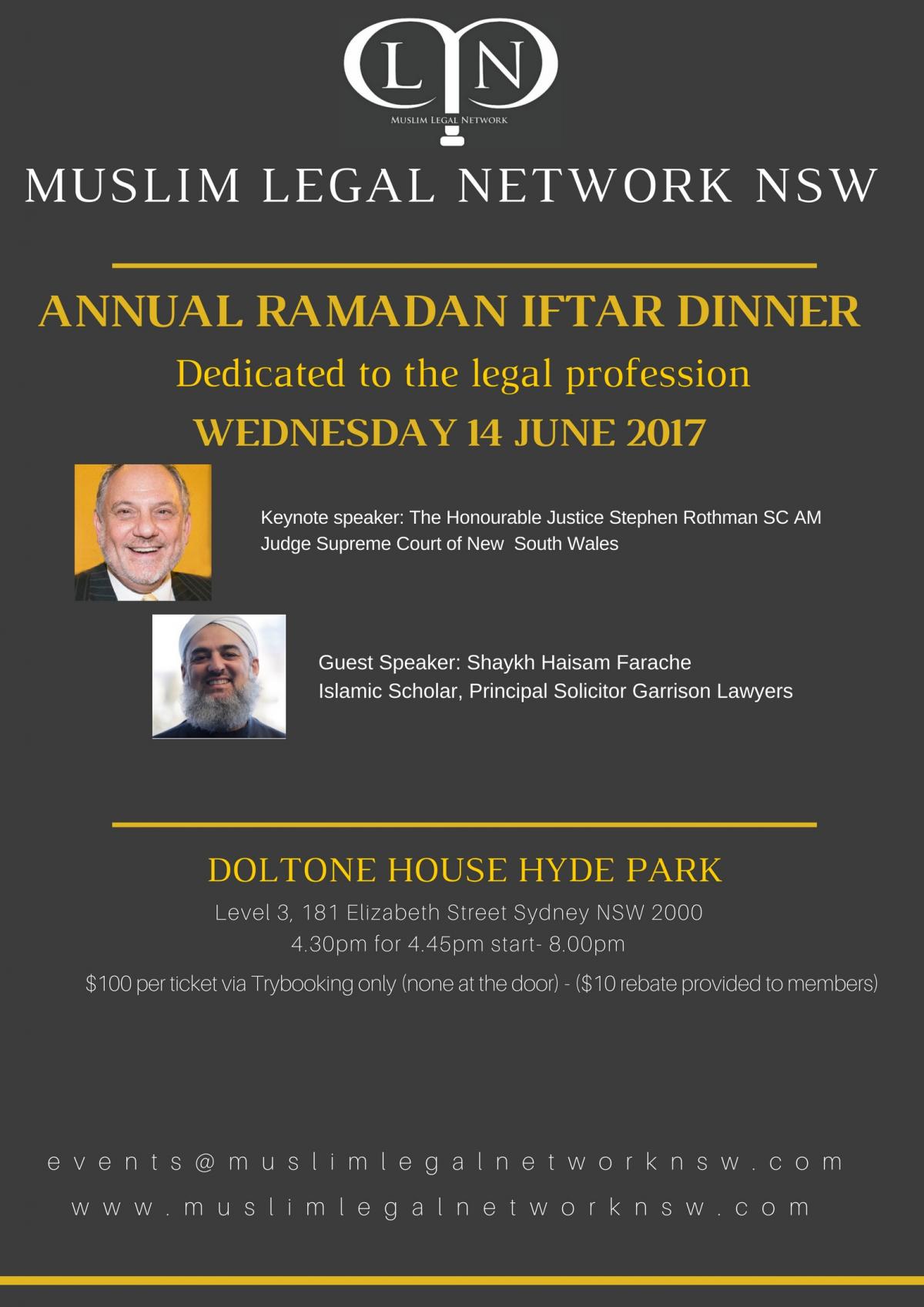 Date posted: 2017-05-24 | posted by: muslimlegal